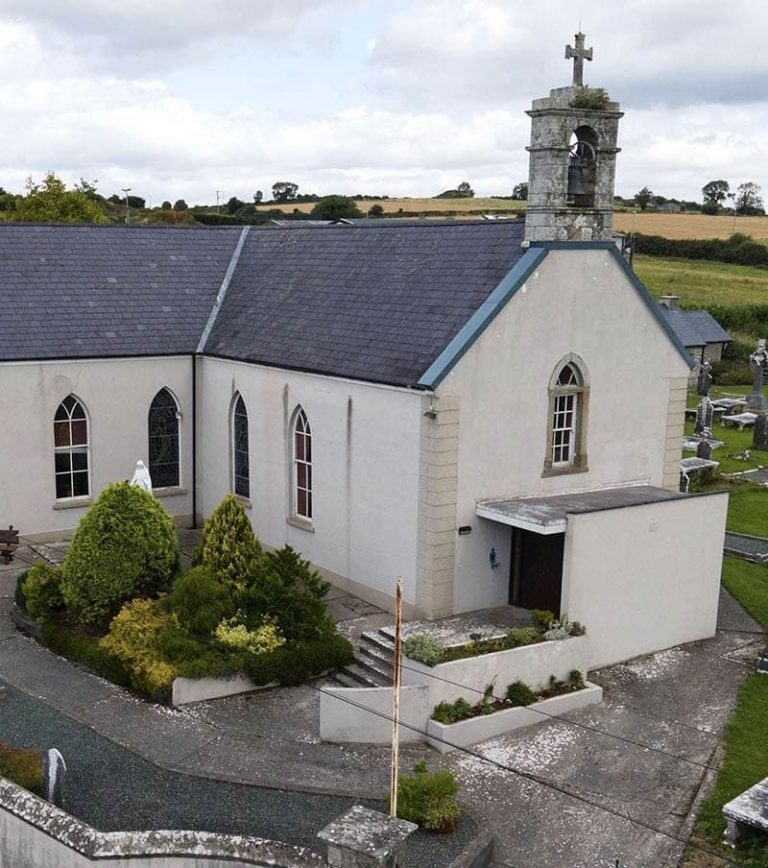 Sunday
10.00am
First Friday
8.00pm
Holy Days
8.00pm
Last Saturday of the month
4:00pm
Baptisms in Ballinkillen Church are on the Last Saturday of every month at 4:00pm
The parish of Bagenalstown includes the ancient ecclesiastical districts of Dunleckney, Lorum, Nurney, Slyguff, Ballyellen, Fenagh and part of Agha, each of which had churches. The remains of many of these buildings still survive. The parish church in Bagenalstown was built in 1812 on a site donated by Colonel Philip Newton of Dunleckney Manor. The chapels-of-ease in the parish are now situated at Newtown and Ballinkillen. Newtown Church was built around 1880 and is a Gothic structure. The church in Ballinkillen was built in 1793 and is one of the oldest churches in the diocese. It is dedicated to St. Lazerian. Before the building of the church in Ballinkillen, the old church in Lorum was more than likely the principal place of worship for Catholics in this area, although there is a tradition that there was a mass house near Ballinkillen Cross. An ancient graveyard and ruins mark the site of the original Church in Lorum.